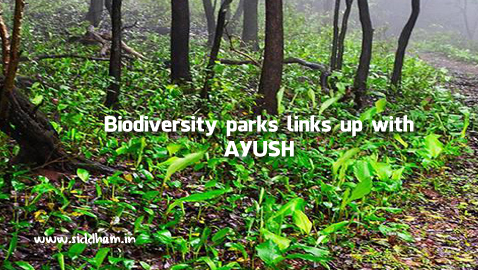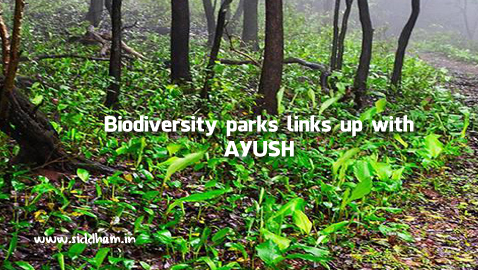 Delhi Development Authority (DDA) is likely to link with the Ministry of Ayurveda, Yoga, Unani, Siddha, & Homeopathy (AYUSH) so that medicinal herbs from the city's biodiversity parks can be used as home remedies for common diseases.
The idea was raised after Lieutenant Governor Anil Baijal visited the Aravalli Biodiversity Park on Saturday and urged the authorities to work with the AYUSH ministry to promote use of medicinal plants as home remedies. "As desired by the L-G, we would soon initiate discussions with the ministry on how medicinal plants grown in the city's biodiversity parks can be used for home remedies," told a senior official of DDA.
The Aravalli Biodiversity Park and the Yamuna Biodiversity Park together are a repository for more than 250 medicinal plants. "Medicinal plants such as tulsi, sarpagandha, dudhi, kalmegh, brahmi and guggul that are found in both the parks can provide home remedies for several common diseases such as cough and cold, dysentery, arthritis, ulcers among others," told Prof CR Babu project in-charge of the Biodiversity Parks Program.
Earlier in February, Baijal had visited the Yamuna Biodiversity Park. On Saturday, senior officials of the DDA, including vice-chairman Uday Pratap Singh also accompanied the L-G to the Aravalli Biodiversity Park. While the Yamuna Biodiversity Park sprawls over 450 acres, the Aravalli Biodiversity Park spreads over 692 acres. Nearly two to three acres in each of the parks is dedicated to medicinal plants garden.
"We are planning to increase the area of medicinal gardens in both the parks so that more species of both common and rare medicinal plants could be grown," said Faiyaz Khudsar scientist-in-charge of Yamuna Biodiversity Park.
More than one lakh people visit the two parks every year. Authorities are planning to tap this flow to reach out to the people with their medicinal plants. Medicinal plants are not only a major resource base for the traditional medicine and herbal industry but also provide livelihood and health security to a large segment of Indian population.
Estimates available with the ministry suggest that domestic trade of the AYUSH industry (Ayurveda, Yoga and Naturopathy, Unani, Siddha and Homoeopathy) is estimated to be about Rs 90 billion. The Indian medicinal plants and their products also account for exports in the range of Rs 10 billion.
Source : Hindustan Times