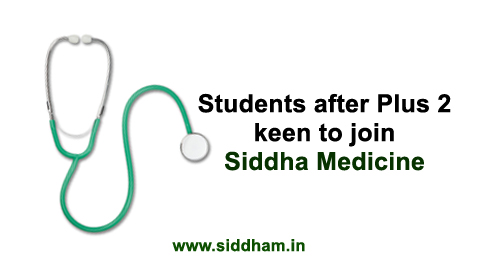 Medicos of Govt Siddha Medical College here have appealed to the Commissioner of Indian Medicine and Homeopathy to conduct the counselling for admission to the Siddha medical colleges without delay. In a memorandum submitted to the Commissioner of Indian Medicine and Homeopathy, the medicos have said that good number of students, who have scored high marks in the Plus Two examinations, were keen on joining Government Siddha Medical Colleges with the Siddha formulations without side-effects becoming so popular among people.
While counselling for MBBS, engineering, veterinary and agriculture courses are conducted within a couple of weeks from the date of declaration of results, counselling for Siddha courses is conducted only after four months, which triggers a sense of fear among the aspirants. Some of them, who actually wanted to become Siddha doctors, have unwillingly joined other courses due to fear of losing the chance of joining other institutions.
"Though the Siddha students have submitted similar petitions in the past, no action has been taken to conduct the counselling immediately after completing the admission for MBBS or BDS courses. Hence, considering the welfare of the students and Indian medicine system, the officials should take steps for conducting the counselling without any delay," the petitioners said.
Source : The Hindu