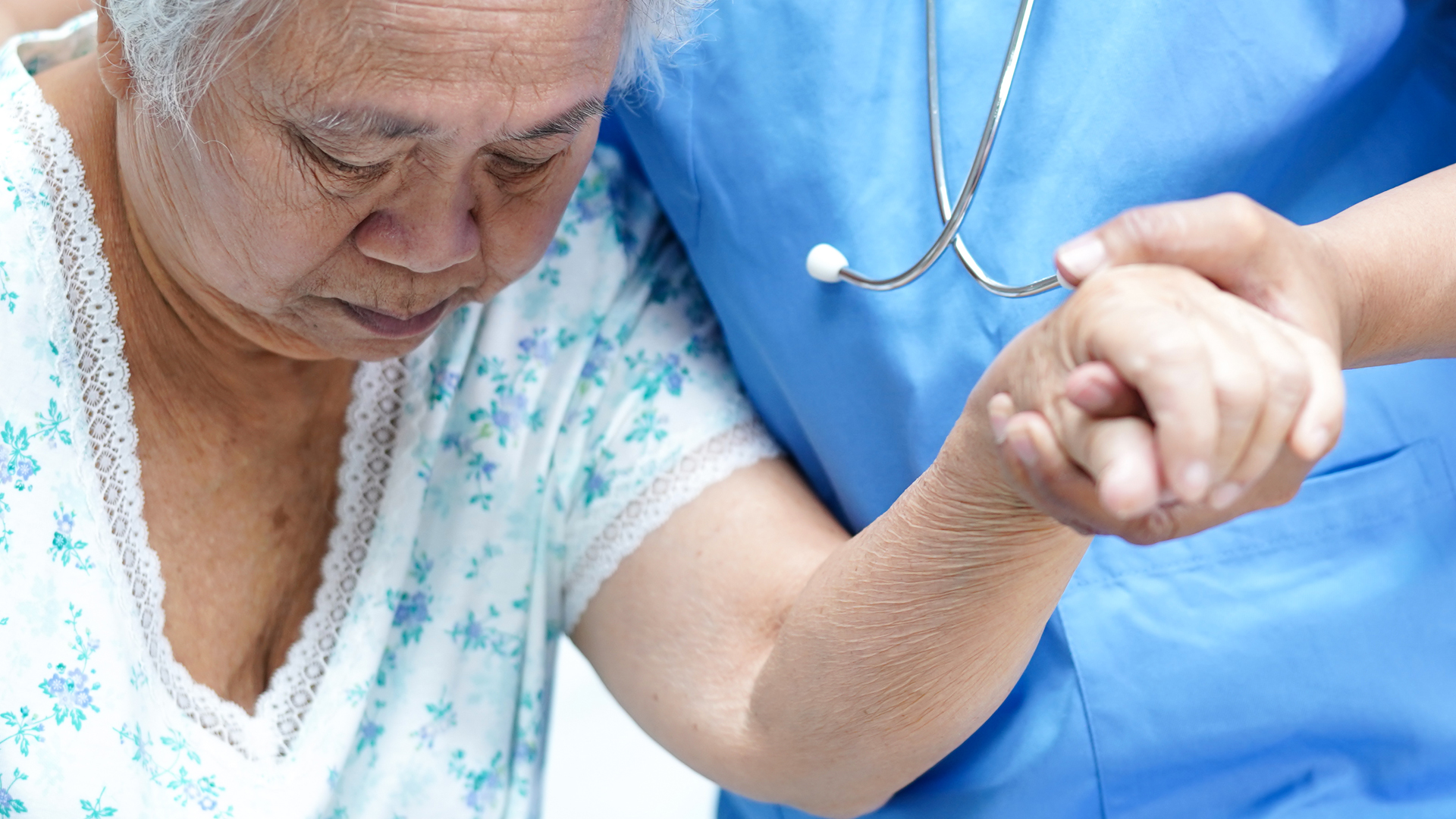 It is otherwise known as Parisa vayu or Paksha vayu. This disease is characterized by loss of function of hands, legs, fingers, tongue and eyes .
In this disease, the patient is very easily diagnosed due to the typical features of the patient. Usually, one half of the body is affected. The affected leg is rotated inwardly. There is weakness of the muscle of lower limb so looks like dead and the patient is unable to walk. On walking produces gait with semi-circumduction. The patient is unable to hold any object due to weakness of affected upper limb. There is increased spasticity or rigidity in the tonicity of muscle of upper and lower limbs. The mouth is deviated towards the healthy side. Hence drippling of saliva is seen.
The main cause of this disease is deranged vatham in the body due to increased intake of vatham aggrevating food or activities,. Other causes may be Thamaraga noi, increased anger , venereal diseases etc.
The naadi of the affected person is usually kapham vatham.
When the curability aspect seen, then according to siddham , the disease if affects right side of male and left side of female is considered to be incurable.
Siddha Medicine & Treatment :
Internal medicine
Before administration of the main drug , initially purgation is administered  so as to lower the deranged vatha humour. For purgation, vathanasa thylam, kazharchi ennai, megha naha thylam, siddhathi ennai etc are given in required doze .
Medicine :
Internal medicines like Chanda marutha chenduram, medicine in form of mezhugu like Van mezhugu,Rasaghendhi mezhugu, Veera mezhugu,Navauppu mezhugu, Serangottai mezhugu etc are really useful.
External medicine
External application like oils for massage are used. Mostly Vatha kesari, Vatha kodali, Soolai kudori, Ulunthu thylam, Erukkumpal ennai, Vishamutti ennai are effective.
Also ottradam, varma therapy etc are very useful.
A very special external application in Siddham is Anda thylam which is applied in tongue. This oil is prepared  from boiled egg yolks of hen. It can be freshly prepared and used for better results. Though the scientifically the action of this method is not proved yet but it is very effective in bringing back the normal tongue function. Hence, it is considered to be Spiritually enriched medicine.
Diet and Pathiyam
Cold food and vatha aggrevating food should be avoided.
Green leafy vegetables and animal products like gowthari, kadai etc are good to be consumed.