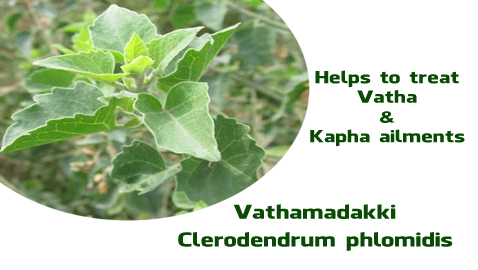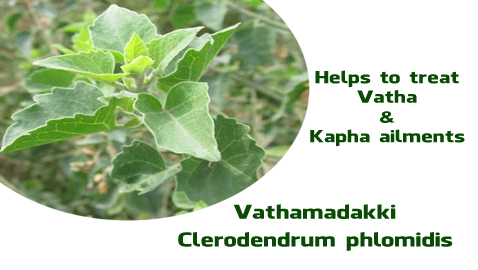 Plant name : Vathamadakki or Thazhuthazhai
"Helps to treat Vatha and Kapha ailments".
Botanical name : Clerodendrum phlomidis
Family :  Lamiaceae
Actions : Antipyretic, Alterative, Anti-diabetic, Anti-inflammatory
Siddha Medicinal Uses :
To treat swellings and pain in body due to increased vatha root decoction is given in the dose of 60 to 80 ml thrice a day.
For constipation, leaves are prepared as decoction with kadukkai (Terminalia chebula) and given.
Leaves decoction is also effective for piles. Leaf poultice can be applied over external pile mass.
 The decoction of root is a blood purifier and treats skin diseases.
Leaf juice or root decoction is effective for for gonorrheal diseases or megha diseases.
Note: Siddha treatment is based on complete physical examination of the patient, Naadi diagnosis, and other diagnostic criteria of the disease. The content given in this article is purely meant for information and education purpose only. Kindly consult a Siddha physician before any sort of self medication.