Registration Certificate Renewal for Siddha Practitioners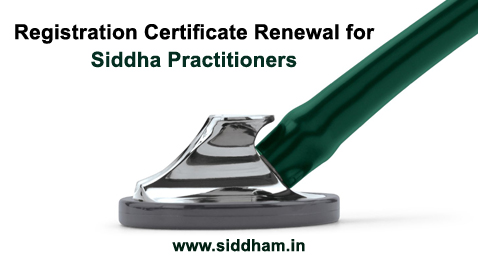 Siddha Practitioners registered under Travancore-Cochin Medical Council for 5 years can apply for renewal of registration certificate. The original certificate along with a request letter addressed to the Registrar, Travancore-Cochin Medical Council, Thiruvananthapuram and a self addressed envelope with Rs 40 stamp on it can be submitted in the council. The Renewed Registration certificate would be received through post.
Hereafter no need to renew the certificate as done earlier. The renewed registration certificate is same like the previous one except for the information that it needs to be renewed every five years. However change in address as well as additional qualifications must be communicated to the Registrar.