Fundamentals
Methods of Siddha Treatment – Divine, Rational & Surgical
Deva Maruthuvam, Manida Maruthuvam, Asura Maruthuvam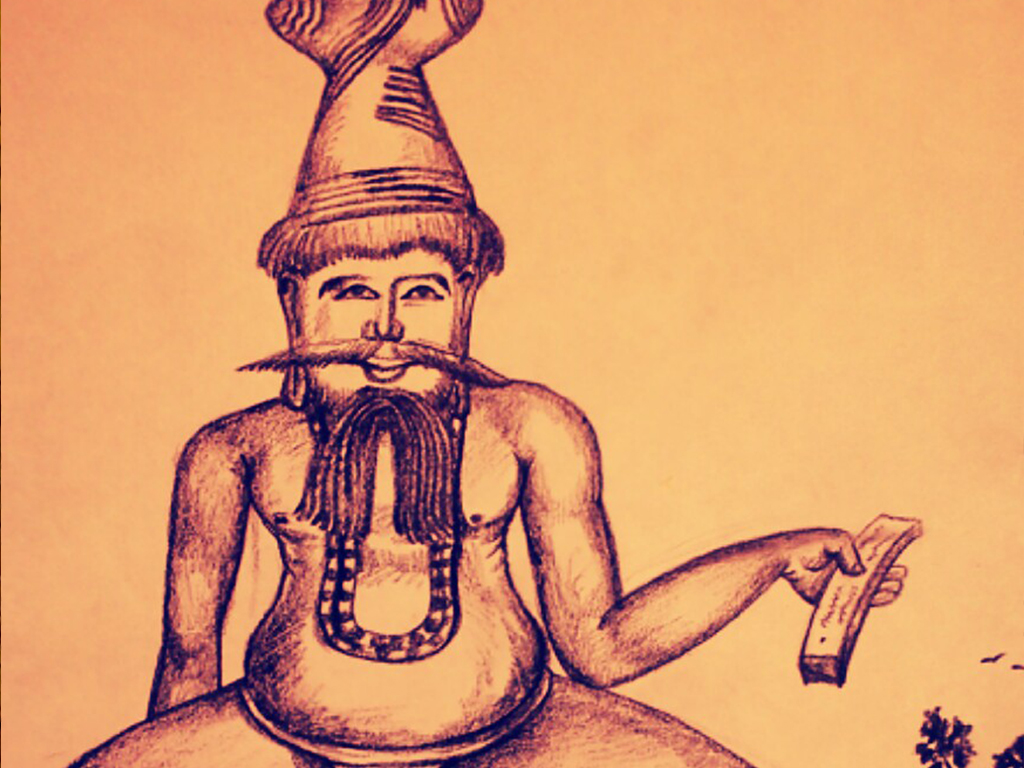 Siddha system of medicine is most ancient and spiritually enriched one. Medicines are formulated and prepared by the Siddhars thousands of years ago after undergoing various research work on flora, fauna and the rich mineral resources of Mother Earth. The medicines are enriched with prayers and power which not only cures the disease but also provides peace to the mind and spirituality to the soul. This divine system of medicine is a treasure of numerous medicines. The medicines which are available today are very few as many of them are still hidden either in the hands of traditional familes or uknown to the present Siddha generation. However, the medicines range from simple preparations like juice of a herb to the higher medicines like parpam and chendooram which can be preserved life-long. The methods of preparation and purification of raw drugs are very important aspect. A siddha physician can be successful only if he understand these techniques. The most interesting fact about Siddha medicines is that all these preparatory methods are explained by the Siddhars in the form of tamil verses or poems. These verses are not very easy to de-code as it needs a good knowledge in ancient Tamil language and also the grace of Siddhars which is very important in order to realise them. This is one of the reasons why Siddha medicines have not been widely established so far.
Siddha medicines are combinations of both internal and external medicines. There are 32 forms of Internal medicines and External medicines respectively.
The treatment methods are of 3 (three) kinds :
Deva Maruthuvam (Divine method)

Manida Maruthuvam (Rational method)

Asura Maruthuvam (Surgical method)
1. Deva Maruthuvam or Divine method :
The medicines prepared from metals and minerals come under this topic. The speciality of these medicines is a very small dose brings quick recovery even from chronic ailments. These are highly potent. Most of these medcines has no expiry date that is they can be preserved life-long.
There are 12 internal medicines under this :
Parpam (Microfine and white coloured)
Chendooram (Microfine and red in colour)
Chunnam ( burning raw drugs in charcoal fire after processing)
Mezhugu (Medicine wih waxy consistency )
Pathangam (Prepared in pathanga karuvi or apparatus)
Saththu (Prepared from uparasas, padanams,etc)
Kalangu (Prepared from patharasam, cheyaneer,gold, zinc etc)
Kattu (Consolidated and non breakable, stable product)
Urukku (Prepared by using padanam, ulogam, kattu etc)
Karpam (Taken internally in the form of leaves, root, padanam etc in a proper dose with proper pathiyam)
Theeneer (Prepared in valai yanthiram or distillation process)
Guruguligai ( Preparing mani e.g Rasa mani)
2. Manida Maruthuvam or Rational Method :
They are herbal medicines which have short definite life span. Dose may vary accordingly. They comprise of 34 types – 22 Internal medicines and 12 External medicines
Internal medicines :
Charu (juice)
Surasam (boiling the extracted juice)
Kudineer (decoction)
Karkam (Raw materials prepared into paste)
Utkalee (superficially little dry and internally paste form)
Adai (Prepared from raw drugs, rice flour and ghee)
Choornam ( Fine powdered raw drugs)
Pittu ( Raw Drugs processed in steam in the steam apparatus)
Vadagam (Processed in steam apparatus and then rolled into tablets of required size)
Vennai (Medicine in waxy consistency like butter)
Manapagu (Medicine in the syrup form)
Nei (Medicine in the form of ghee)
Rasayanam (Medicine in the form of kuzhambu consistency)
Ilagam ( Leghyam or medicine in semi-solid state)
Ennai (Medicine in oil state)
Mathirai (Pills or tablets)
Pakkuvam (Processing raw drugs after soaking it in rice washed water, lemon juice, inji juice)
Thenural (Raw drugs like gooseberry are soaked in honey after making holes in it)
Theeneer (Rawdrugs put in valai or distillation apparatus and processed)
Mezhugu (Raw drugs ground to waxy state)
Kadugu (Medicinal drugs processed in ghee)
Kuzhambu (Medicine processed and prepared as semi-liquid consistency)
External applications :
Vedhu (Steam- therapy)
Pattru (Pasting procesed raw drugs on diseased part)
Ottradam (Formentation)
Poochu (Processed juices of herb or oil application)
Kattu (Like Bandaging)
Pottanam (Formentation after oil application)
Kallikam (Eye- application)
Thokkanam (Physical manipulation of body)
Podithimirthal (Application of medicated powders)
Mai (Raw drugs processed with anjanakkal)
Nasiyam (Instillation of nasal drops)
Nasikaparnam (Application of nasal powders)
3. Asura Maruthuvam or Surgical Method
These are surgical procedures meant for diseases which are not cured alone by internal medicines. They are of three types :
Aruvai or Surgical application:
Agni or Heat application
Karam or Caustic application
The applications seen under this classification are:
1. Aruvai or Surgical application :
Aruvai or Excision
Keeral or Incision
Kuruthivangal or Blood letting
Attai vidal or Leech application
Salagaigal or Probing
Vardhi or Inserting medicated cloth pieces or Medicated wicks
Oothal or Blowing method
Peechal or Enema
Urinjal or Sucking method
Kombu kattal or Splinting
Murichal or Resetting of bones
Thokkanam or Physical manipulations including Massage, varmam etc
Kattugal or Bandaging
2. Agni or Heat application :
Suttigai or Cauterization
Vedhu or Steam therapy
Ottradam or Formentation
Pottanam or Medicated bundles application
Pugai or Fumigation
3. Karam or Caustic application
Kaaram or Medicated caustic application
Seelai or Plasters or Medicated cloth piece insertion
Kalimbu or Paste which herbo mineral prepared by grinding with butter.
Podi or Sprinkling medicated powders
Neer or Medicated solution
Kali or Paste prepared with rice powder
Pasai or Ointment which is prepared from bee-wax and herbo-mineral compound.