Siddha Medicine & Health News
Vested interests are acting against development of siddha medicine, says Madras high court
Madras HC rebuked the Union Government for neglecting Siddha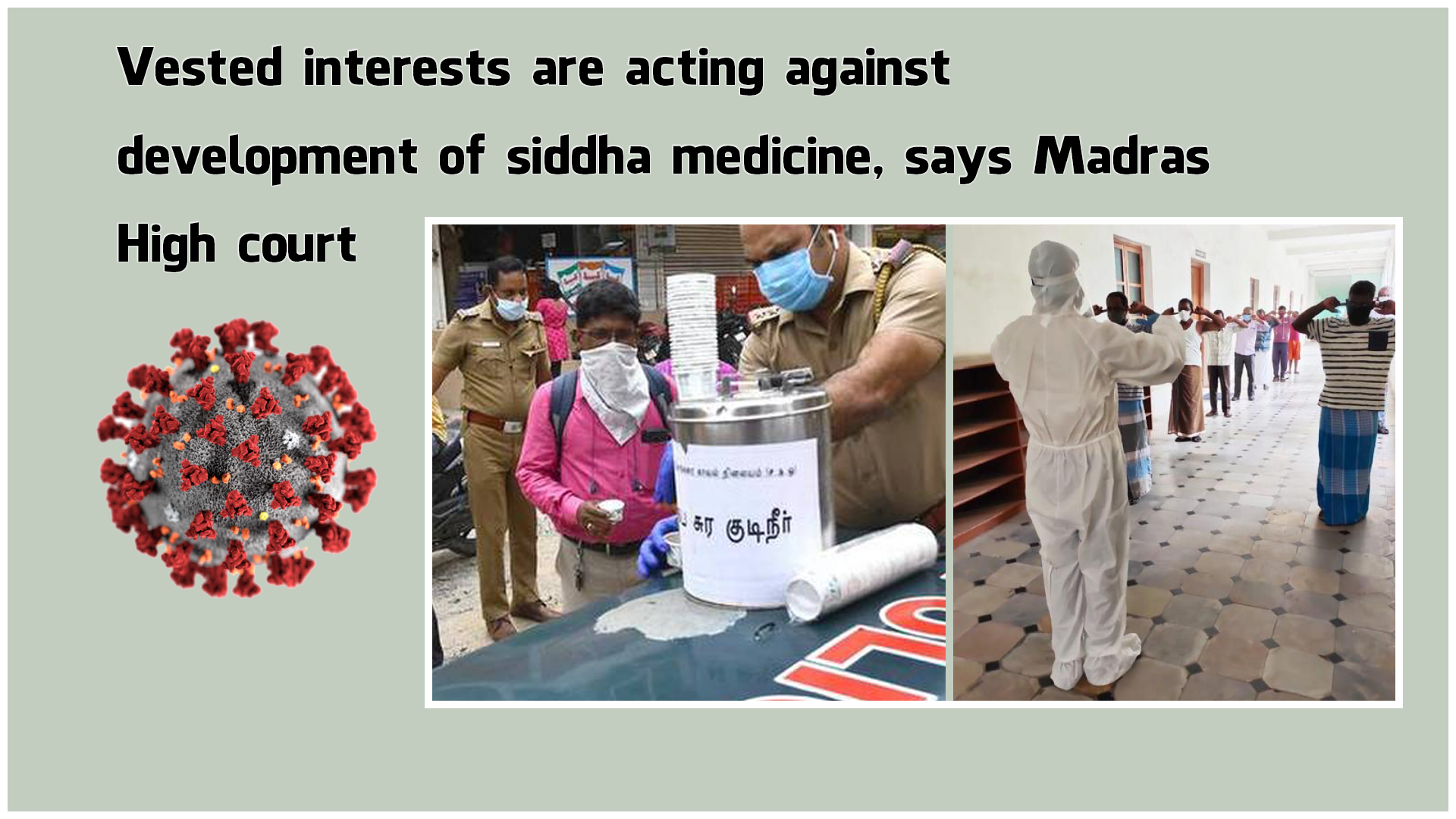 The Madras High court has rebuked the central government and Tamil Nadu Government for not promoting the benefits of Siddha to treat Covid and giving it recognition as a viable alternative system of medicine with no side effects. The court also said that "Vested interests are acting against the development of Siddha."
Siddha is an ancient Indian Traditional Treatment system prevalent in South India. The Union Ministry of Ayush regulates training in Siddha Medicine and other traditional practices, "The apathetic attitude exhibited by the Government is not going to help the Siddha Doctors or Government or the public in general," said a two- judge bench comrising Justices N. Kirubakaran and V.M Vilumani in an order passed on 9 July.
The Central Government is showing 'step motherly' treatment to Siddha as even foreign medicines like Homeopathy and Unani are being allocated more funds. "If this is the case the Government can remove letter 'S' from AYUSH and rename the department as Ayurveda department" the judges added.
The court particularly critical of the English Media for not giving credit to the Siddha doctors who independently and successfully "cured" Covid patients in the state. But the Tamil media reported the same promptly, the judges said.