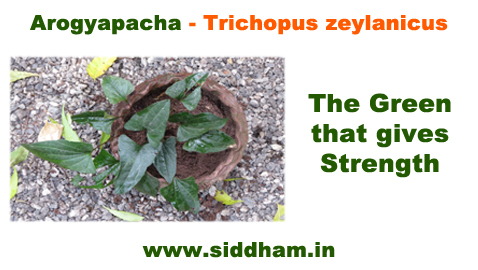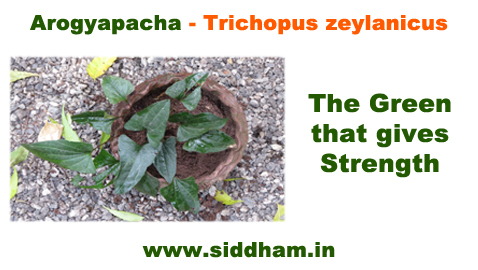 Plant name : Arogyapacha – "The Green that gives Strength".
Botanical name : Trichopus zeylanicus
Family : Dioscoreaceae
Actions : Tonic, Immune Enhancer, Aphrodisiac, Anti-obesity.
Siddha Medicinal Uses :
The fruit of this plant provides energy and removes fatigue. Used by the tribes of western ghats to refresh and bring freshness with energy.
Experiments on this plant has proved that it can improve sex drive and help in reduce weight.
Regular intake of fruits reduces stress and anxiety.
Tribal people believe that regular consumption of fruit can prevent ageing. Also enhance immunity.
Traditional practices also reveal role of this herb in treatment of Liver ailments and Gastric ulcers.
Note : Siddha treatment is based on complete physical examination of the patient, Naadi diagnosis, and other diagnostic criteria of the disease. The content given in this article is purely meant for information and education purpose only. Kindly consult a Siddha physician before any sort of self medication.