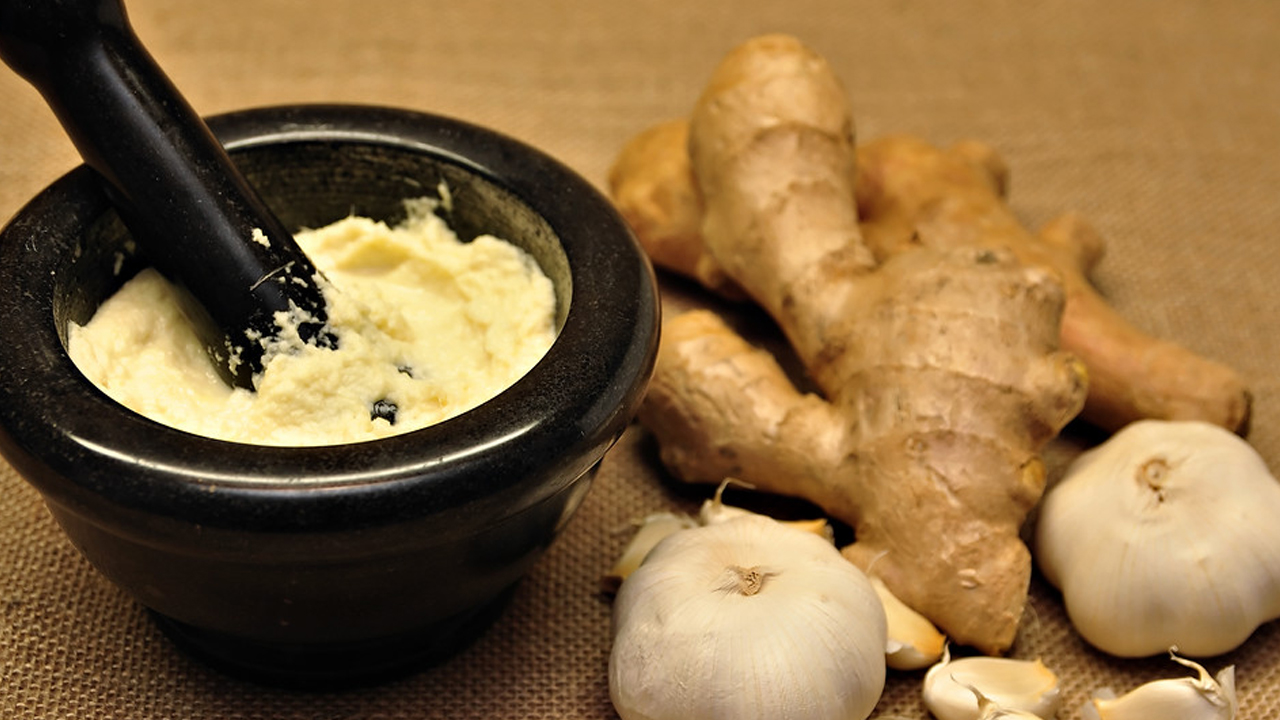 Discovery of Penicillin by Sir Alexander Fleming is one of the most important or significant happening  in Medical Science. Introduction of Antibiotics led modern medicine  to establish and accept around the globe valued for its efficacy in curing any infection. Antibiotics can destroy Staphylococcus and other noxious bacteria and microbes but its overuse is now becoming a threat to mankind. Abuse of Antibiotics has made the organisms more resistant, demanding for higher and higher doses each time. Antibiotics  kills the harmful bacteria indiscriminately attacks the good ones too which keep the body functions and systems normal. Doctors in order to preserve these healthy bacteria  prescribe medicines again and thus side effects becomes dangerous.
In nature, we have highly effective herbs that are true gift of mother nature with Antibiotic properties. These are not only effective but devoid of any side effects. Including them in our diet and food can protect us from number of infections and with their deep healing values we can be healthy always. A list of top 7 such Antibiotic herbs are listed below :
Garlic : A natural antibiotic which contains compounds like potassium, germanium that helps to preserve good health. Sulphur compound 'allicin' is the natural antibiotic agent present in garlic. It acts against bacteria, viruses and fungus. According to studies, garlic has 20 anti viral and 40 anti bacterial components. Enriched with Antioxidant and Antimicrobial properties, it kills harmful bacteria and improves immunity. Helpful in disinfection and treating wound infection. Excellent to treat digestion and respiratory ailments.
Turmeric : Commonly used in Indian kitchen, soothes stomach. Enriched with natural anti bacterial and anti septic properties, it helps in management of cough, cold, sinusitis and other respiratory ailments. Applying turmeric paste on fresh wounds has always been a known traditional home remedy to all. Also Liver tonic, excellent blood purifier, Anti cancer and cleanses the uterus.
Ginger :  'Gingerol' present in ginger has antimicrobial properties. An old traditional folk medicine used in management of respiratory ailments, arthritis, Rheumatism , gastric problems, pain and cramps. Also has Anti cancer properties.  Antibiotic/ Antibacterial action helps to eliminate micro organisms like  E coli responsible for diseases like gastroenteritis and Helicobacter pylori that causes peptic ulcer. The antibiotic components also helps to maintain important intestinal flora.
Cardamom : Rich source of  'Cineol', a natural antiseptic that kills bacteria causing bad breath or halitosis. This herb due to its antibiotic properties used in treatment of Caries and Peptic ulcer against H-pylori.
Onion : Onion is very effective against many bacterial infections including Salmonella, E-coli, Bacillus subtilis etc due to its Anti- bacterial action. Externally used as disinfectant, Onion has Anthelmintic, Carminative, Anti Viral, Anti rheumatic, Anti inflammmatory, Vermifuge, Diuretic properties. Sulphur compounds and flavanoids in Onion provides Anti biotic effect.
Curry leaves : Pharmacological study on this plant has revealed its anti microbial properties. In a study when 21 plants were screened for antibacterial activity against multi bacterial isolates, curry leaves showed maximum anti bacterial activity and strains of Staphylococcus epidermidis was significantly inhibited. Anti bacterial compound a monomeric protein,  isolated from Curry leaves known as APC (Antioxidant proteins from Curry leaves) possess antibiotic properties against almost all human pathogen strains according to research done on this plant. Also possess Antioxidant, Cytotoxic, Anti diabetic,  Antiulcer, Anti diarrhoeal properties. A very good Iron tonic and also helpful to manage raised cholesterol and triglyceride level.
Fenugreek : High in amino acids, fiber, lysine, tryptophan etc, seeds and leaves possess supreme nutritional values. Seeds and leaves also have antibiotic activity against bacteria, fungi and parasites. Used  in management of peptic ulcer and other bacterial, fungal and parasitic infections.  Also helps to manage Inflammatory bowel disease, Colitis, Diabetes, Arthritis, menstrual problems and other ailments.
These wonder herbs are easily available and beneficial for our body too. They have no side effects unlike modern antibiotics and can be used life long. So trust them and iuse them in your favourite foods and menu. Take care. Stay fit and Keep healthy.