Natural Health Remedies
Healthy & refreshing Ginger Tea – Health Benefits of Ginger Tea
Relieves stress and mood swings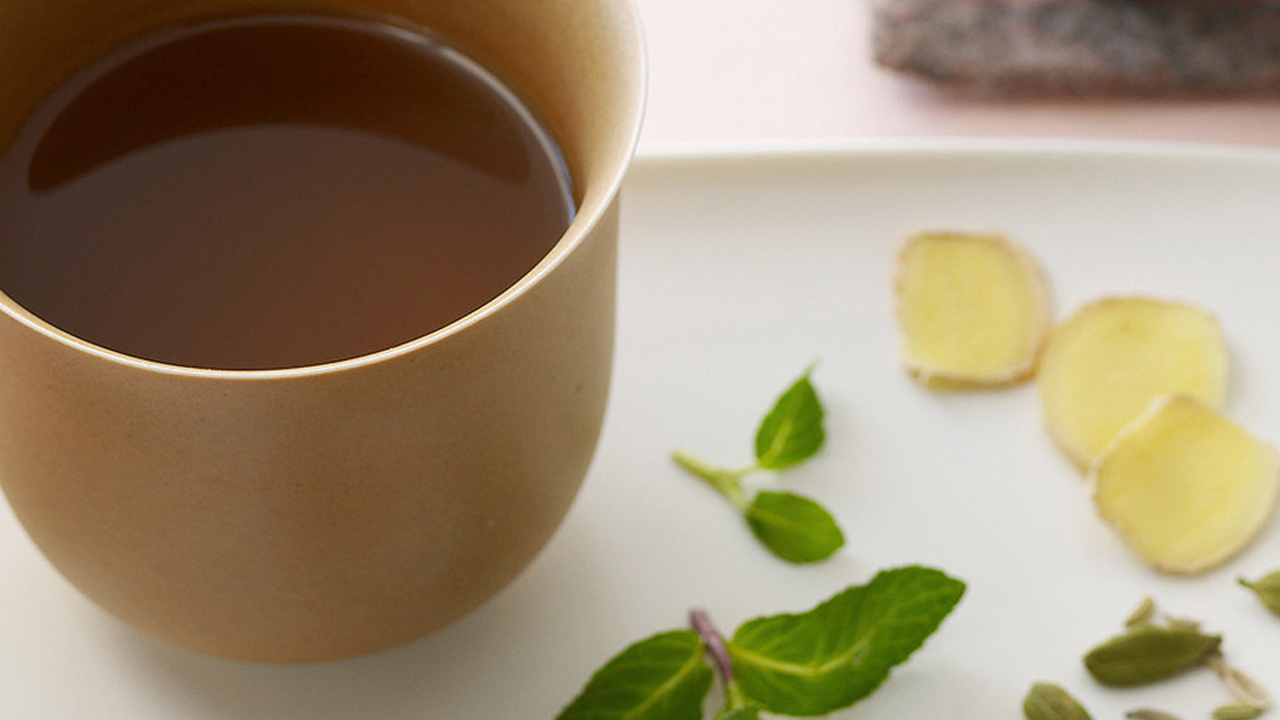 Ginger is an underground stem brown and fleshy with pungent taste. Valued for digestive, Anti-inflammatory, Anti-viral, Anti-diabetic, Anti-cancer properties etc, ginger is used widely in curing ailments affecting our day to day life. Ginger is an important kitchen spice with high medicinal value. Tea prepared from ginger has various health benefits discussed below.
Preparation : To 2 cups of water add 4 – 6 thin slices of dried ginger, bring it to boil. Once boiling cover it, reduce to simmer for 15 – 20 minutes. Strain, add half slice of lemon & 1 – 2 teaspoon of honey. No need to add any artificial sweeteners.
"Sipping a hot cup of ginger tea"
Relieves stress and mood swings
Fight off Flu, Cold, & Cough.
Keep motion sickness at bay
Aids digestion
Eases joint pain in Arthritis
Cures low grade fever
Improves blood flow
Enhance immunity
Prevents Heart diseases
Refreshes the mind
When nature had gifted us with such wonderful herbal remedies, why to depend on and make habit of high dose pain killers, Anti-allergic and steroid drugs which has so many side effects.
Be natural, keep fit and stay healthy.