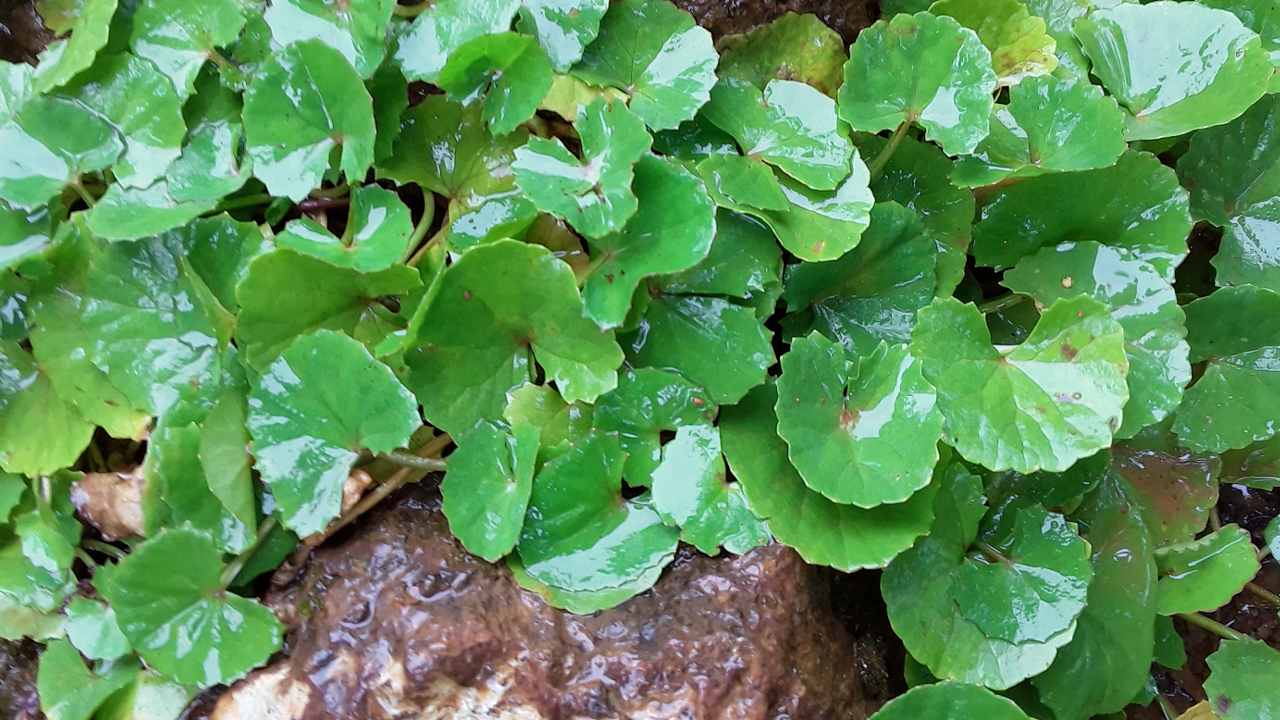 Centella asiatica or Vallarai – "Store House of Knowledge"
A trailing herb seen in moist areas. This Siddha herb otherwise known as Indian Pennywort, Mandukabharini, Kodangal etc.
Botanical Name : Centella asiatica
Side effects : Nil
Medicine form available : Tablet, Choornam, Leghyam, Nei
People during ancient days used to consume 2-3 leaves of this plant daily to prevent ageing and get a super memory with flawless skin and beautiful hair.
Medicinal Uses :
Kayakalpa herb : Leaves are boiled with milk and it is consumed daily as a rejuvenator for 30-40 days every year.
This herb is helps to improve memory, enhances nervous coordination, treatment of brain disorders like Alzheimers, Epilepsy, Schizophrenia etc.
Enhances digestion and strenghtens Urinary tract.
Consuming water boiled with the leaves or whole herb helps to reduce increased body heat or Pitha.
Consuming decoction of this herb acts as a blood purifier and cure skin problems.
4-6 leaves along with 6-8 pepper and 3-4 Tulsi leaves can be ground well into a pill and given three to four times a day to treat viral fevers.
Decoction prepared with leaves and fenugreek helps to manage abdominal disorders like dirrhoea and fever.
For all types of diarrhoea in children, 3-7 leaves can be ground into a paste with some cumin seeds and jaggery and given three times daily till the symptoms subside.
Local application of poultice of leaves helps in reducing inflammation in different parts like legs in filariasis, scrotum in hydrocele etc. This application also helps in treating open wounds and burns too.
Oil prepared with leaf paste and gingilee oil helps to reduce hair fall.
Helps to treat Respiratory problems
This herb is good both internally and externally. It is a rich source of Vitamin B1, B6, B3, B2, Vitamin K, Calcium, Magnesium, Manganese, Zinc and Sodium. It is advised to consume this herb in form of chutney three days a week to improve memory and other health benefits. The extract of this herb is also used in cosmetology as an agent in face and anti-wrinkle creams. Include this herb in your daily diet and enjoy the health benefits. However pregnant ladies should consult their doctors before use. Also if our readers wish to use any products prepared from this herb always consult a registered practitioner. Stay fit and Keep Healthy.